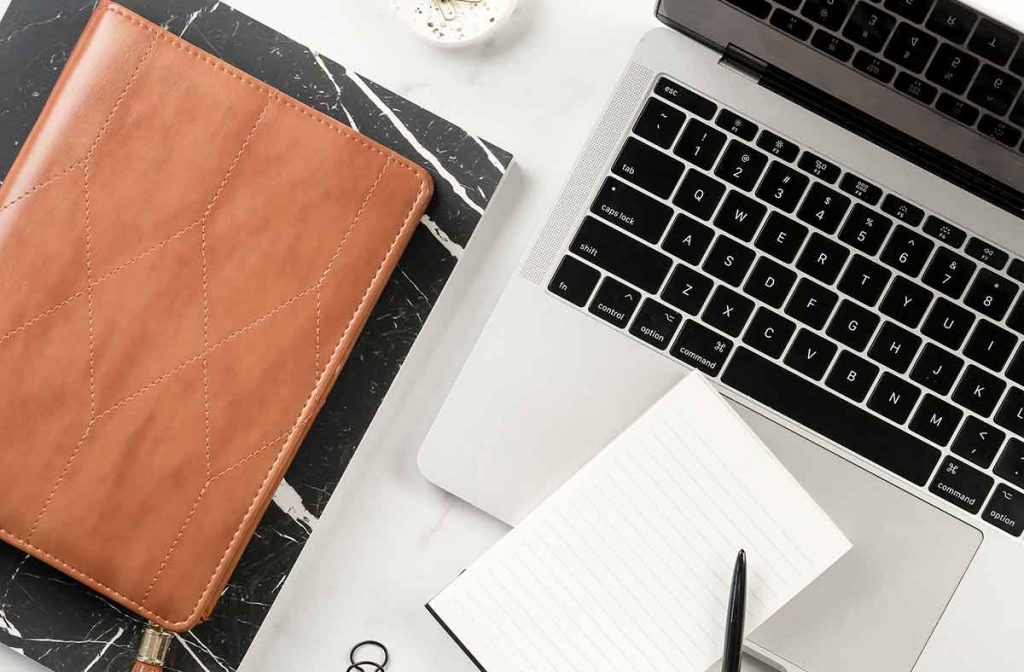 5 Killer ways to monetize your blog from the the start
Are you struggling to monetize your blog & make more money online from the start? Does it feel like whatever you do, you can't increase your earnings or make any at all? Allow me to help!
There are many ways you can monetize your blog, some that require very little effort on your part.
Even if you just started a blog as a hobby or passion, why not make some extra money in the process?
If your blog isn't making you money, what are you waiting for and if the thought of making money while you sleep intrigues you – then read on.
I'm going to talk about 5 ways you can monetize your blog and ways you can make money round the clock even while you sleep!
Please note: This post contains affiliate links, which means I may receive a small commission at no extra cost to you if you make a purchase using my link. Read my full disclosure here.
Narrow Down Your Niche And Define Your Goals
It's important that you understand what your goals and who your target audience is for your blog.
If you want to monetize your blog and make money make sure you provide value to your target audience who are wanting to buy what you are selling.
So how do you know who you're targeting? and Who is your "target audience"?
You need learn everything about your ideal customer so that you can give them what they need. Download the free worksheet below to help you build your ideal customer for your target market.
Download the free worksheet below to help you find your target audience.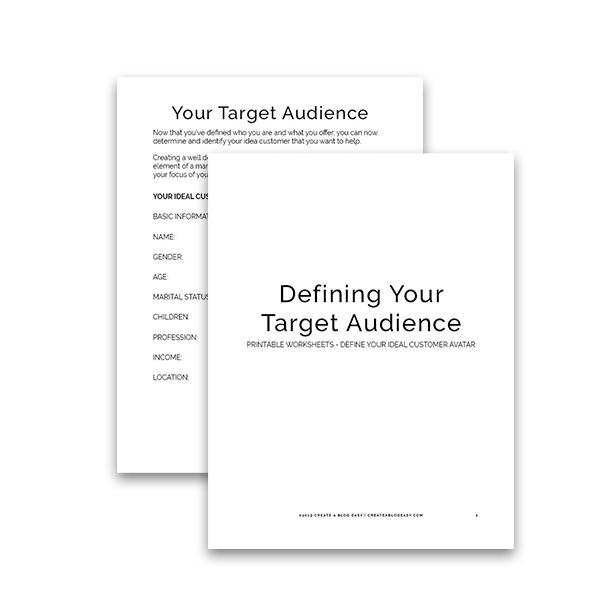 We respect your privacy and won't ever send you spam. By signing up you agree to receive emails from Create A Blog Easy. You can unsubscribe at any time.
5 ways to monetize your blog
1. Affiliate Marketing
This is one of the easiest ways to start making money as a new blogger in any niche. When you promote a product on your blog you will earn a commission every time someone makes a purchase through your unique affiliate link. It is a good way to start as a new blogger.
2. Advertising
Advertising is a great way to make money blogging however it is not the easiest way to start. Ad networks place ads on your blog and pay you based on how many people view them through their ads placed on your site. ShareASale is a good one to start with as a new blogger, they have numerous merchant to choose from.
3. Digital Products
Many bloggers create their own products to sell online. This is personally one of my favorite way to make money a a blogger. it's a great way to start monetizing your blog right away.
You can create products to sell to your audience such as:
eBooks
Worksheets
Workbooks
Printables
Templates
Stock Photos
Online Courses
Swipe Files
Patterns
4. Sponsored Post
Sponsored post is when a person or a company pays you to write about their products in hopes that your readers will buy their products. Bloggers work with brands on sponsored blog posts and sponsored social media posts.
Sponsored posts are common in blogging niches like travel, fashion, beauty, parenting and many more you can find opportunities in any blogging niche you wish.
5. Sell Physical Products
You can create an ecommerce website where you sell physical goods to your target audience.
Although in selling physical products it will require a lot of work on your end, you will need to acquire inventory, ship out products and deal with returns.
Check out the Resource Library
Check out all the essential tools & resources needed to build your blogging/online business I can't live without.
Recap
As you can see, there are many ways to make money from your blog from the start and you don't need to just implement one.
You can implement many of the money-making strategies at the same time however Just ensure that you are offering value to your audience.
Start making money with your blog!
Check out some of my most popular blogging related posts: