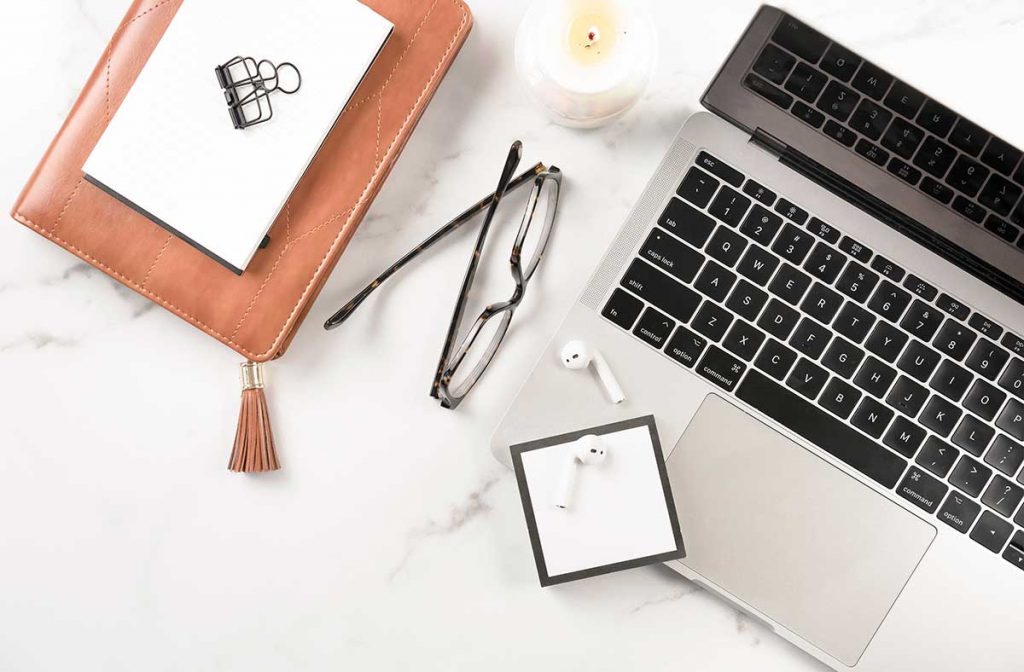 What should I know before starting a blog?
This post is all about the 5 things to do before starting a blog!
Please read and follow my free step-by-step guide on how to start a blog and make money blogging after to create your profitable blog.
Many people start blogging without really knowing what they're doing, all because they're not exactly sure of where and how to their start blog.
There's so much information out there about blogging, but very little that covers what to do before starting your blog.
Please note: This post contains affiliate links, which means I may receive a small commission at no extra cost to you if you make a purchase using my link. Read my full disclosure here.
Why Start A Blog?
If you want to start a blog, you're not alone, many people start blogs hoping to be able to earn money on the side, bring more feet into the door of their bricks and mortar business, or even replace their employment.
Blogging can also be a good business idea to start on the side while you keep your day job.
However, blogging can also be a daunting task especially not knowing where to start!
Don't be scared to start a blog as it can be exciting and rewarding, that's why I'm writing this post to show you exactly where to start and what steps you need to take to be successful.
Define Your Goals
It's important that you understand what your goals are for the blog.
Some potential goals are to teach, to get the word out about your services and/or products, or to create a niche blog that earns money through the promotion of products.
What are your goals?
They should be written down and well defined. If you have a real goal to reach you'll be able to get there easier if you can name it.
Don't be scared to start a blog as it can be exciting and rewarding.
1. Choose Your Profitable Blog Niche
What Is A Niche?
A niche is simply a way to describe the topics that you blog about.
It's the overall content of your website which is in line with the topic of what you are blogging about for your target audience.
People are looking for a solution to a specific problem. By narrowing down your niche, you are solving a problem for your readers.
Your site will start to gain authority overtime in that particular niche, resulting in more targeted visits to your website.
Choose your niche carefully and then build your site around it. Make sure you can make money from it by choosing the right product and services.
You must give value to build trust with your audience.
Remember you are in this for the long haul.
Here are some examples of some topics:
Fitness
Cooking
Finance
Health
Travel
Budgeting
Fashion
Crafts
2. Define Your Target Audience
It's very important that you know exactly who your audience is. You should be able to actually create a profile of an audience member.
Who are they, what do they do for a job, how much money do they make, what do they like to do in their free time? You should be able to really understand what gets them going.
Remember your blog is a tool for solving a specific problem for a specific group of people.
It has to be something that people are willing to pay money to make their lives easier and better.
It has to achieve a goal by either saving them time and money.
Your blog should not be about you otherwise you will not make any money from it as you are not helping them but yourself.
It's very important that your blog content is focused on helping others solve their problems.
Define your ideal customer and write your blog posts to them directly.
So how do you know who you're targeting? Who is your "target audience"?
Here are a few ways to do this:
Create a profile of your ideal customer. Find out as much information as you can about your ideal customer and use it as your guide to help you narrow down your niche.
Research where your ideal customer hangs out online and listen in on their conversation.
Conduct a survey asking your ideal customer what they are struggling with and write your blog posts about the answers to their questions.
Want my Free Course: How to Start a Profitable Blog in 7 Days?
Enter your name and email address below to get instant access to my course sent directly to your inbox!
We respect your privacy and won't ever send you spam. By signing up you agree to receive emails from Create A Blog Easy. You can unsubscribe at any time.
3. Pick Your Domain Name
It's time to choose your domain name, I know choosing a domain name can be the hardest thing to do!
You should choose a domain name that is very relevant to your blog niche.
Your name domain name should be memorable, easy to spell & catchy.
To see if your desired name is available, use this domain name checker below
At this point, you can now go ahead and purchase your domain name and web hosting.
Be sure to refer to my blog post on how to start a blog guide for the step-by-step instructions on how to get your blog set up!
Note: You can get your domain name for free and a discounted hosting for just $3.95 a month if you sign up with my link for web hosting through Bluehost.
4. Create A Blog Monetization Strategy
Once you get a good amount of content on your blog it's time to think about how you will monetize it.
Stick to just a few products and don't overwhelm your viewers with too many advertisements. A nice mix of affiliate products and your own products usually works well.
Ensure that each of your product is very focused on your niche.
Now it's time to develop the plan for how you will implement that money-generating sources to your blog.
Remember in order to make money from your blog, you need to treat it like a business from the start.
So what does it mean to monetize your blog?
Basically to monetize your blog simply means various types of ways of money-making sources to your blog so that you can start earning an income from your blog.
There are SO many ways to make money online with your blog, but I am going to talk about just a few of the most popular ways to help you decide for your blog type.
However, for your new blog try and stick with a mix of affiliate products and your own products.
Advertising: Advertising is a great way to get started because you set them up although you have to have high traffic.
You also don't have to do anything else because the ads will be working for you. Sit back and collect income, although it is not the most profitable.
Affiliates: Affiliate marketing is where you promote a product on your blog!
Also, you earn a commission when someone clicks and buys the item through your affiliate link.
Always use your affiliate link on your blog for any product you are recommending so that you can earn commission through your affiliate link.
Almost all online products and services offer affiliate programs.
Sponsored Posts: Sponsored posts are where you write a blog post review related to a product similar to your niche for companies.
They pay you to embed their link in the blog post review, this can be one of the best ways you can make a healthy income.
The sponsor company will either pay you for your blog post review or send you a free product.
It can be a great way to supplement your income while you are growing your blog.
Products: You can increase your blog income by creating your own products to sell, as a result, this can be very profitable.
Provide your readers with something of value that you have created and sell it to them, therefore you should create things like:
Ebooks
Printables
Courses
Templates
5. Your Blog Traffic
After you have set up your profitable blog, you will need to grow your blog traffic. If you don't have a consistent flow of blog traffic then you won't have a consistent flow of income.
Basically, in order to make any money from blogging, you need traffic.
You don't need a ton of it, but you do need to have some form of traffic if you want to earn any amount of money from the blog monetization strategies listed above.
How Do I Grow My Blog Traffic?
SEO (Search Engine Optimization) can be used to grow your blog traffic. SEO is optimizing your blog posts with the relevant keywords that will rank you at the top of Google's search results for queries from readers.
The higher your blog ranks the more traffic you will get.
Pinterest is the fastest growing social media platform, it is an image-based search engine platform. Customers are telling you exactly what they what which makes it easier to create targeted content.
It's a great way to get traffic to your blog, and the results from Pinterest are often faster than SEO.
Make sure you master Pinterest and SEO. From my experience, these are the BEST two strategies to focus on.
Over to you now..Ready to start your blog?
Head over to my post How to Start a Blog and Make Money Blogging and start your own blog now. It's a step-by-step guide on how to set up your blog, set up web hosting, choose your domain name and theme for your blog.
Check out the Resource Library
Check out all the essential tools & resources needed to build your blogging/online business I can't live without.
Recap
You now know the 5 things to do before starting a blog.
Check out some of my most popular blogging related posts: