The Health & Fitness Planner
The ultimate tool for crushing your fitness goals!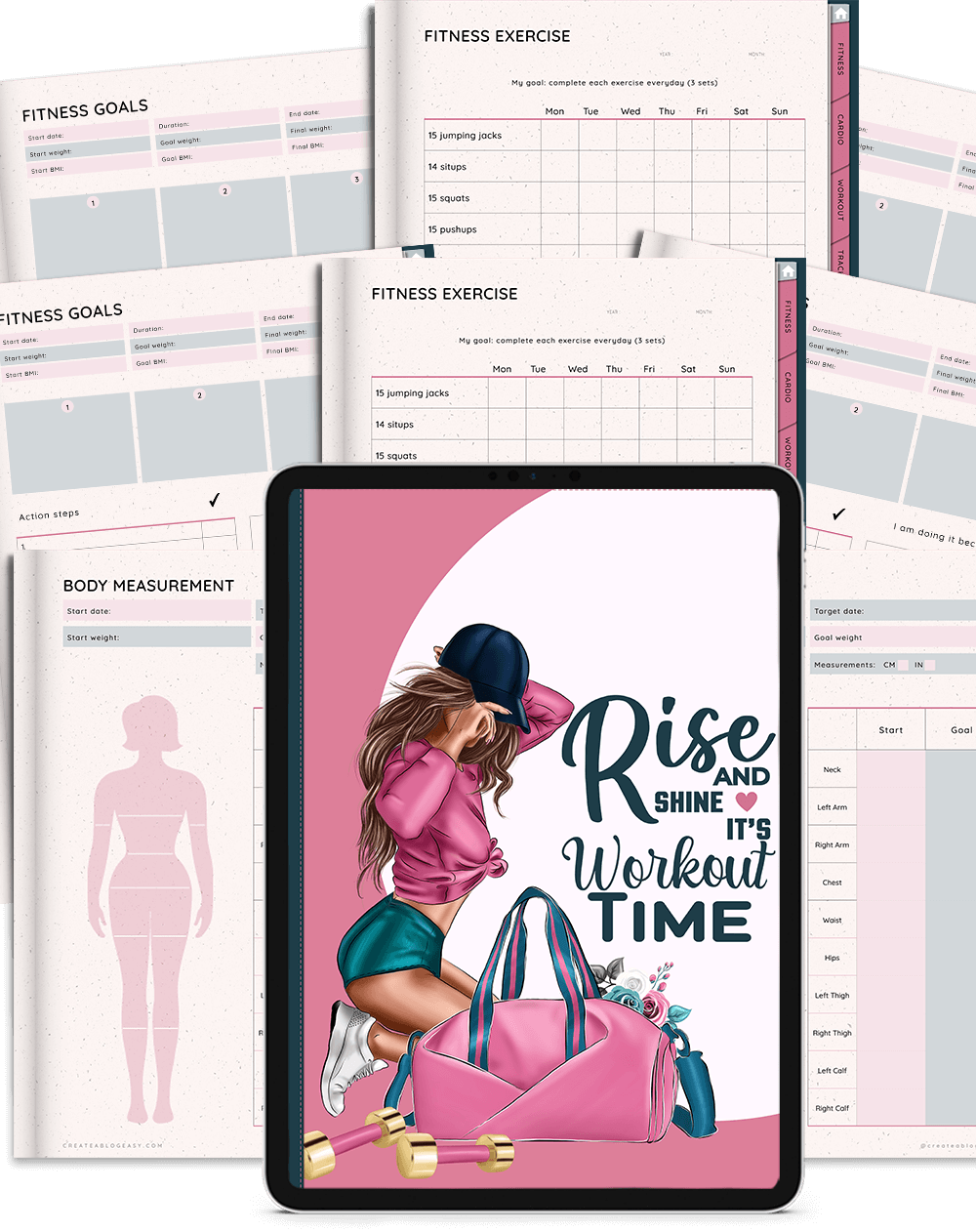 Do you struggle to stay motivated when you're not seeing immediate results from your exercise and healthy eating efforts?
Are you struggling to find time to exercise and plan healthy meals amidst a busy schedule?
Do you struggle to find safe and effective exercises, or reliable information and guidance on fitness and wellness?
Are you struggling to manage stress and emotional eating, especially during challenging times?
If you answered YES to any of these questions,
The Health & Fitness Planner Can Help You!
The Fitness Planner
The planner is jam-packed with features designed to help you stay on track and achieve success. With customizable pages for tracking your workouts, meals, water intake, sleep, and more, it's easy to see how far you've come and how far you have left to go.
The Goal Planner
The fitness goal planner is a game-changer – you'll be able to set specific, measurable goals and track your progress towards achieving them. Plus, our Fitness Journal is the perfect place to record your thoughts, feelings, and progress along the way.
Workout Tracker
The workout tracker is designed to help you stay consistent and build strength over time. You'll be able to see how much weight you're lifting, how many reps you're completing, and how often you're working out, so you can identify areas for improvement and stay motivated to reach your goals
Don't just take our word for it – download our Health and Fitness Planner today and see for yourself how it can help you achieve your best self! Whether you're a fitness enthusiast or just getting started, our planner is the perfect tool to help you take control of your health and wellness journey.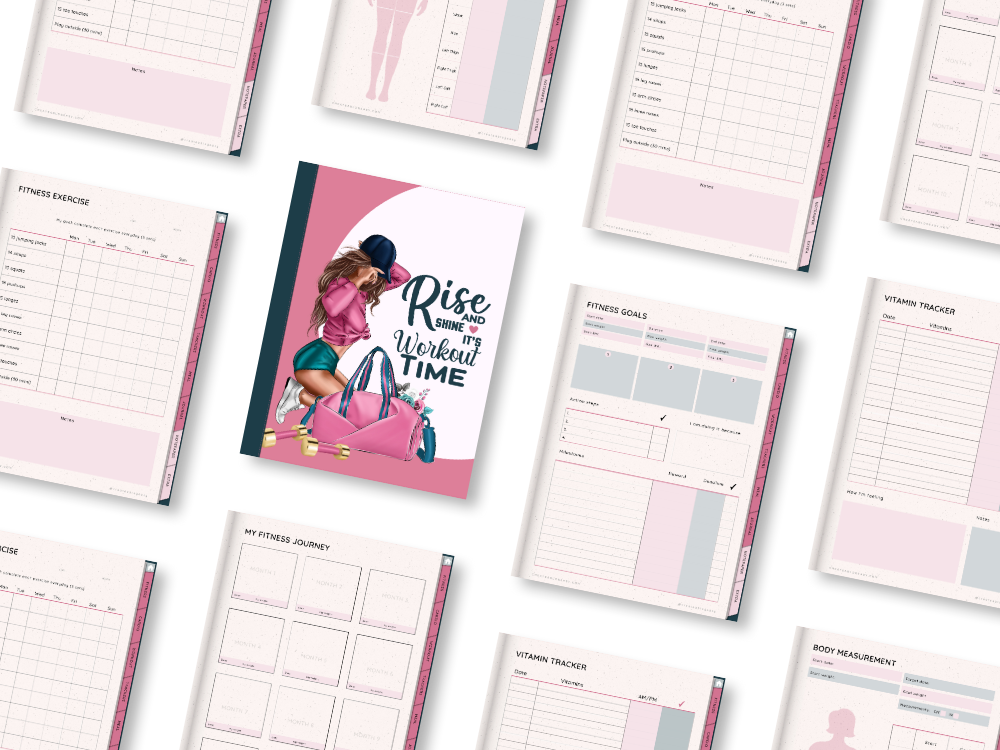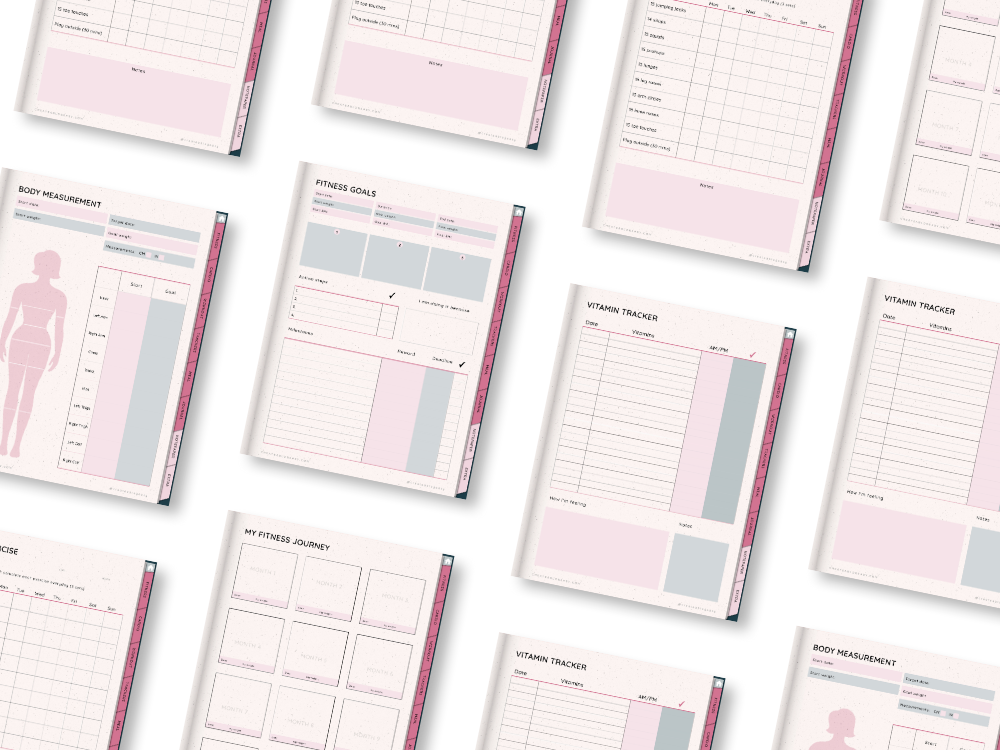 ♥What's Inside the Digital Fitness Planner♥
Fitness Templates
Starting Point
Body Measurement
Fitness Goals
Fitness Exercise
Selfcare + Workout Challenge
Vitamin Tracker
Intermittent Fasting
My Fitness Journal
Before & After
Wellness Review
Fitness Reflection
Cardio
Cardio Training
Running Log
Steps Tracker
Workout
Workout Planner
Workout Tracker
Workout Log
Strength Training
Exercise Log
Trackers
Weight Loss Tracker
Fitness Habit Tracker
Sleep Tracker
Water Tracker
Meal
Meal Planner
Food Tracker
Grocery List
Recipe Ideas
Recipes (14 pages)
Journal
Fitness Journal
Food Journal
Notepaper
Lined
Dot Grid
Graph
Blank
Extra Templates
 Daily Fitness
Weekly Fitness
Monthly Fitness
30 Day Challenge
♥This Listing Includes:♥
64 Digital Fitness Planner Pages
1 x PDF Planner
1 x PDF instructions on importing and opening your planner in Goodnotes
Bonus: 23 Fitness Stickers in Goodnotes & PNG Files
♥You'll Need♥
A tablet (an iPad)
A stylus (a Apple Pencil)
A PDF annotation app (Goodnotes, Noteshelf or Notability)
Note: The tablet, stylus, and apps to use this planner are NOT included.
♥Important♥
 No physical item is shipped, this is for the digital download only.
For PERSONAL use only, by purchasing you agree to not distribute or sell the files or the planners or stickers in any way.
Due to the nature of an instant download, this item is non-refundable.
Normally $32
Now only $22