FREE printable christmas planner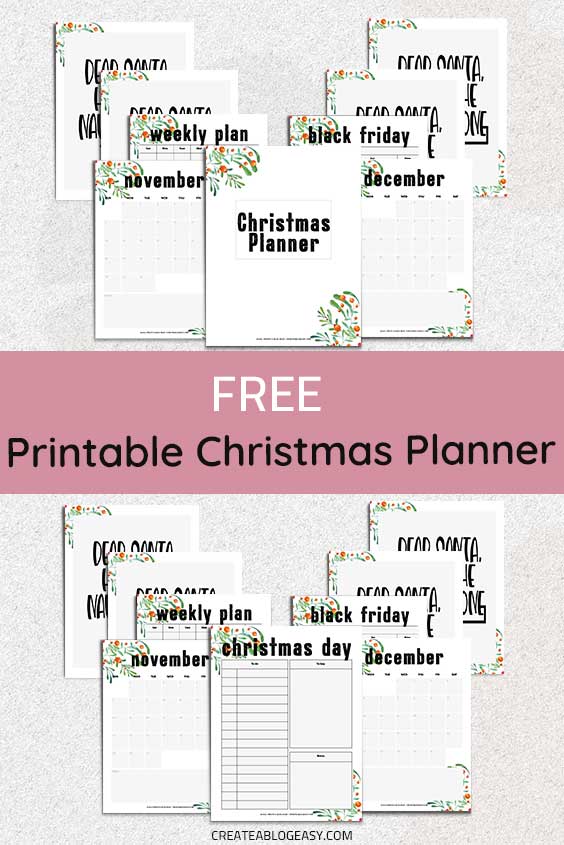 A printable Christmas planner has become my must-have for getting through the holiday season.
Everyone knows that the holidays can get stressful as there is so much to do and lots of things to buy and of course, so much fun too!
The best way to make sure you can really enjoy the holidays is to stay organized and plan the festive season out.
This free printable Christmas planner will keep you on track with your holiday season plans and help you get organized.
Download below and print this free printable Christmas planner today and get planning!